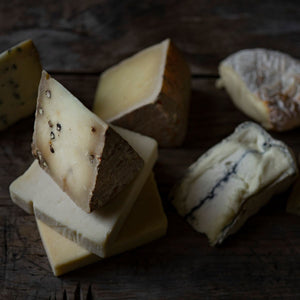 Subscribe to Monforte Dairy's 2023 CSA Program! You will be mailed cheese vouchers proportional to your "buy in" every year for 5 years starting in January 2024.  Receive special emails from Ruth and the Monforte Dairy Team! This year we are just doing it for a little bit of fun and we so hope you'll join us. You must fill out the form linked below so that we have all of your information. 
https://forms.gle/wRmZmwEvRiiM9Nja6
Due to current credit card charges we have included an extra fee. This fee does not apply to those who pay with Debit, E-Transfer, or Cash/cheque. Please don't hesitate to reach out if you have questions.